Swanson Exterior House Painting Job Completed – BJA Painting Services
BJA Painting Services was recently contacted by a homeowner wanting a full exterior re-paint of their house located in Swanson, West Auckland. We do a lot of work out West, as well as covering a wide range of areas around Auckland so we were happy to take on the job.
The house needed a lot of prep work before we could begin painting, we also assisted in choosing a colour for the house and based on the final results both us and the home owner were very happy with the outcome and nice clean finish for the property.
Check out some of the progress photos below and see the difference:
Before & After: Swanson House Painting Job: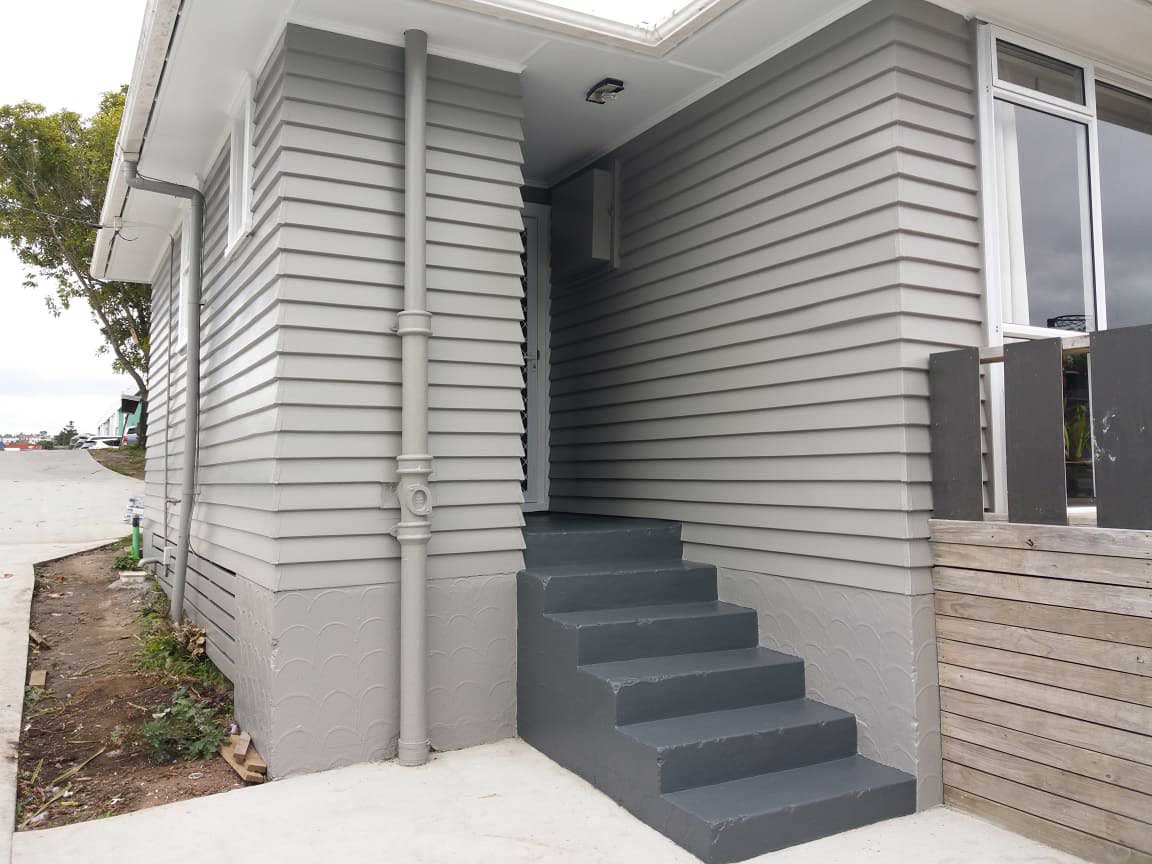 More House Painting Pics – Click To View Larger Photos 
Top Rated Auckland Painters
Check out the great feedback we have had from our customers.

Contact BJA Painting Services
For anyone wanting a professional painting service for their interior or exterior home get in contact with BJA Painting Services today. We are Auckland based and able to take on residential and commercial painting work. Talk to us today to find out how we can help.